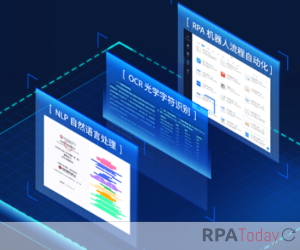 Chinese RPA technology provider DataGrand has secured $90 million in a Series C funding round. Based in Shanghai, the company offers RPA, intelligent automation, natural language processing, optical character recognition, knowledge graph, intelligent recommendations and hyperautomation solutions. According to a statement, DataGrand will use the cash infusion to more fully develop these technologies.
Founded in 2015, the company identifies its core offering as an "intelligent RPA system," combining RPA with intelligent document processing its customers are leveraging for use cases such as contract review, data search and recommendation, automatic reporting, text analysis and more.
In a statement, DataGrand pointed to a logistics text verification system enabling Maersk and Cosco to process customs declarations by combining RPA, OCR, NLP and other technologies to "automatically identify, extract and verify the information from customs declaration documents, and give timely feedback on the results. Using DataGrand's technology, companies can automate workflows much faster and more efficiently."
The funding round was led by CITIC Securities, CMS Securities, GF Securities and CSC Securities.