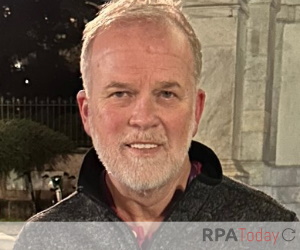 Companies are still cognizant of the disruption caused by Covid when considering investment in procurement technology, and the way that technology is advancing most rapidly, according to a new report, is by integrating intelligent automation and AI.
The 2023 Provider Lens Global Procurement Software Platforms and Solutions report from research company ISG finds that large and midsize enterprises increased investments in procurement platforms by between 20 percent and 30 percent in 2022, roughly the same pace as in the previous two years.
The report ($) looks at how conditions that arose in 2020 and 2021 are still driving procurement investment and evaluates providers in the space. It notes that RPA "for years" has been an important way organizations have been improving their procurement operations. But the addition of AI enabling intelligent automation is quickly advancing their speed and accuracy.
"Intelligent automation lets companies offload basic evaluations and decision making," said Jan Erik Aase, partner and global leader, ISG Provider Lens Research. "This simultaneously speeds and improves workflows – and removes costly errors at every stage. Service providers and platform vendors assessed in this study have declared intentions to automate as much as 95 percent of clients' procurement operations within the next three years."