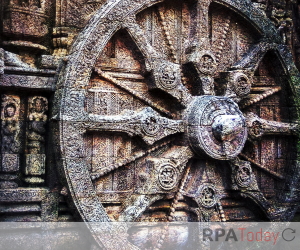 While India's struggles with the Covid-19 pandemic have worsened considerably in the past several weeks, the pandemic has resulted in significant growth for intelligent automation technologies. According to a report from the Internet and Mobile Association of India (IAMAI) and PwC, the intelligent automation (IA) market will grow 55 percent in the next three years.
"The Covid-19 pandemic has brought about unprecedented changes in how organizations function," the IAMAI said in the report. "It is the need of the hour for organizations across the world to re-engineer the ways of doing business."
In 2020, the report found, nearly 95 percent of Indian companies reported implementing digital transformation programs. And, more than 92 percent said they are altering their business models to account for the efficiencies available from intelligent automation.
Additionally, artificial intelligence is expected to increase economic growth exponentially over the next few decades. The report said 64 percent of Indian organizations expect to increase demand for cloud computing as a result of Covid-19 alone.