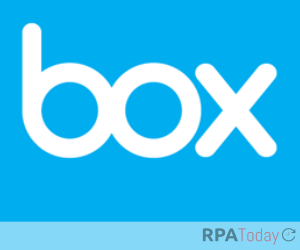 UiPath has announced an expanded integration with cloud content provider Box. Under the agreement, the integration will add the ability to automate e-signing along with existing capabilities that make collection, routing and distribution of content in the cloud more efficient.
"Since entering the e-signature space over a year ago, Box has focused on expanding Box Sign's core capabilities to deliver a richer set of new and deepened integrations," said Diego Dugatkin, chief product officer at Box. "With this deepened integration, joint Box and UiPath customers will save time on manual, repetitive tasks by automating e-signature workflows – while simultaneously reducing security risk by leveraging Box's industry-leading security posture."
The integration now makes it easy for UiPath and Box users to connect documents and other content to any automated business process, add e-signature enabling faster document processing and maintain security and compliance standards.