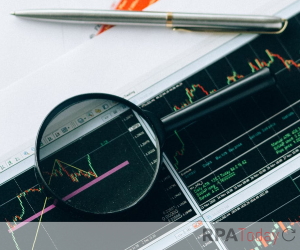 More details emerged this week regarding the upcoming initial public offering (IPO) of shares by robotic process automation software provider UiPath. In a filing with the U.S. Securities and Exchange Commission (SEC), the company plans to sell 6.8 million new shares and existing shareholders will sell 14.5 million at a price of between $43 and $50. At that price, the IPO is expected to yield just over $1 billion in capital.
If the company is able to reach these targets, observers expect UiPath to be worth $26 billion.
While that makes the company one of the most valuable RPA technology providers in a still-growing space, some experts have expressed concern that its most recent raise in the private markets ($750 million just two months ago for a total of $2 billion raised since launch) implied a much higher valuation of $35 million.
Financial experts say the IPO, a "direct listing" that enables existing shareholders to sell their shares directly to existing investors rather than raising the cash first and then issuing new shares, could serve as a warning to late-stage private investors if other companies follow this strategy.