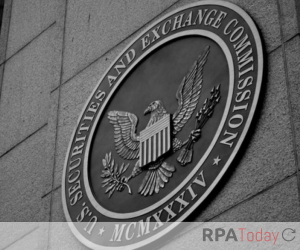 New York City-based RPA technology provider UiPath officially filed for an initial public offering last Friday that could be worth $1 billion. In its filing with the Securities and Exchange Commission, the company said it will list on the New York Stock Exchange under the symbol PATH.
It has been a busy three months for UiPath. The company made a confidential filing in December and then raised $750 million in private capital just eight weeks ago reaching a valuation of $35 billion. Last week, the RPA provider acquired Cloud Elements to strengthen its API offering.
Filing documents report the company's revenue rose 81 percent in the past year, paring its net loss from $520 million two years ago to $91 million last year.
"Much like how self-driving cars emulate human drivers but still reuse the existing car and road infrastructure, we have created a form of automation that emulates people performing a business activity on a computer," said UiPath CEO Daniel Dines in a letter included in the filing documents. "The software infrastructure, existing applications, and workflows are reused, thus reducing complexity and cost of implementation."