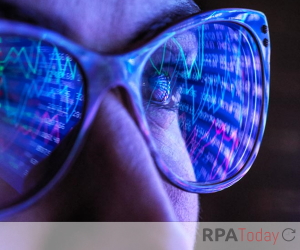 Enterprise software giant SAP continued to refine its process automation offering with a major announcement at its annual Sapphire Now conference. Building on the acquisition of process mining company Signavio, which closed in March, SAP unveiled SAP Process Insights. Combining Signavio's process modeling, mining and management capability with the "vast" process data SAP solutions already have access to makes SAP Process Insights a powerful technology.
Process mining has become an increasingly important part of the automation strategy for companies, enabling them to identify which processes can and should be automated, reveal bottlenecks and inefficiencies in processes and reduce operating costs. And, large enterprise software providers increasingly are providing the capability to augment RPA offerings.
"Enterprises can make the shift from transformation based on instinct or 'gut feeling' to data-based process improvement," the company said in its announcement. "SAP Process Insights enables organizations to generate dynamic, real-time reports that assess the speed and efficiency of existing business processes. Armed with this knowledge, businesses can then more quickly compare and contrast the performance of their own processes against a vault of over 300 different key performance indicators (KPIs) derived from the aggregated data of thousands of SAP customers around the world."
SAP said it expects Process Insights to be generally available in the third quarter of 2021.