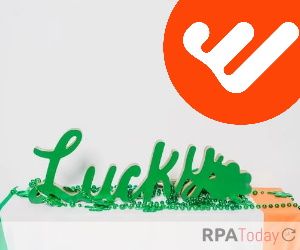 RPA technology provider WorkFusion recently announced it will establish a European headquarters in Dublin. The company plans to house research and development, data scientists and other key software engineering roles in the Irish facility and said it will grow the staff there to more than 100 in the next three years.
In addition to its global headquarters in New York City, the company has physical locations in Warsaw, Poland and Hyderabad, India. The Dublin office will be its fourth and marks a significant expansion in Europe.
"When considering where we should locate our European headquarters, Dublin was an easy choice," said Adam Famularo, CEO of WorkFusion. "Ireland has a booming technology sector and an abundance of skilled talent, plus it's ideally situated as the gateway to the EU. It also has great technical universities and, as an AI company, Dublin's focus on being the world's AI center of excellence was an added bonus."
Expansion in Europe could be a fertile opportunity for companies offering intelligent automation technologies and services. A recent report noted European CIOs have fallen behind tech leaders in North America and Asia Pacific in process automation readiness, making the region a tempting target for expansion.